擁抱關係中不能承受的痛:關係治療工作坊
Embracing Meaningful Pain for Greater Intimacy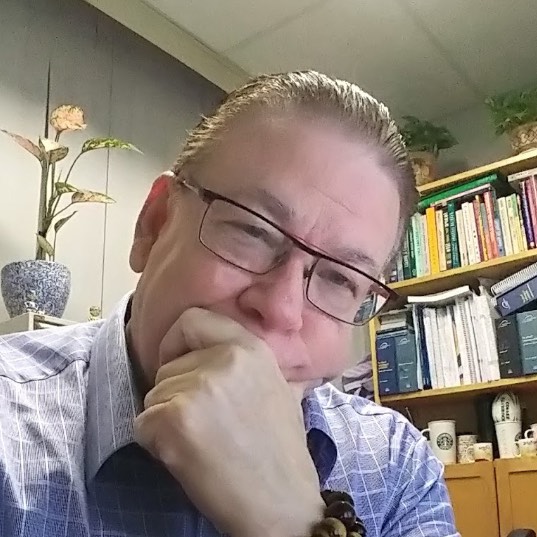 Dr. Mark L Gandolfi
臨床心理學家/人際關係教練/臨床督導員, Clinical Psychologist/Relationship Coach/Clinical Supervisor
---
Oct 26, 2020 星期一 Monday
2:00pm - 4:00pm

香港九龍彌敦道 380 號逸東酒店
Eaton HK, 380 Nathan Road, Kowloon, Hong Kong

English 英文

參與網上直播 Online: HK$50
網上全日票 Online All Day Pass: HK$225 (Oct 24th) HK$180 (Oct 25th) HK$360 (Oct 24th-25th)
親身參與 In-person: HK$100


* 購買網上直播門票後,我們將會於該活動開場前的一小時發 Zoom 連結到參加者的電郵信箱,請確定填寫正確電郵地址。

* 已售門票不設退款。如因政府抗疫政策令節目不能接受現場參加者,「親身參與」門票將自動改為「網上直播門票」。所有門票收益會捐贈註冊慈善機構關注婦女性暴力協會。

* 購票後,你將會收到電子門票。活動場地資料將於電子門票上詳細顯示。

* We will send out a Zoom link to the emails of participants who have purchased the online ticket one hour before the event starts.

* All tickets are non-refundable. If physical participation is restricted due to government policies, "In-person" tickets will be treated as "Online" tickets. All ticket profits will be donated to registered charity Association Concerning Sexual Violence Against Women.

* After purchasing the tickets, the venue location can be found at the remark of the E-Ticket.
全日親身參與套票 In-Person All Day Pass
---
創辦人介紹番呢個節目
Founder's event intro in Cantonese:

* 此場次已由 10 月 24 號改為 10 月 26 號星期一。24 號全日票和 24+25 號全日票都可以照常參與這個活動。

* Due to programme updates, this event has been re-scheduled to Oct 26th Monday. All 24th and 24th+25th Day Pass can join this event as usual.

關係衝突,尤其是在兩性及戀愛關係中,通常會被視為「尚未開始的對話」或「尚未結束的對話」。 面對「愛」——這種大家追尋、渴望、逃避或堅持的人類經驗,我們往往發現自己缺乏深入理解,甚至感到困惑。而單單靠著關於「愛」的誤解與偏見進入關係,我們容易跌得焦頭爛額,或者輕言放棄關係。但其實,衝突和愛可以在一段關係中共存,而我們可以從了解親密關係的五種元素中找到理解及調解衝突方法。透過了解親密關係中的各種元素,我們可以一面尋找及表達愛,一面接受並擁抱與情感相關的、不可避免的痛楚。

是次工作坊由資深心理及關係咨詢師 Dr. Mark主持,旨在帶領學員認識五種親密關係中的喜樂和痛苦,藉此加強與自我和他人的連結,幫助大家更正面和理智地面對「愛」以及其中的喜與悲,並在「愛」之中保守真我與真誠。誠意推介給在愛之中迷失或不斷受傷的你。

講者:Dr Mark L Gandolfi(臨床心理學家/人際關係教練/臨床督導員)

Relationship conflict, especially within a sexual - romantic setting, is often times seen as either a "conversation that has yet to commence, or, a conversation that has yet to be completed." What we often discover is a lack of insight, even confusion, as to what is this human experience we seek, we desire, we avoid or we hold onto called "love." Conflict and love co-exist in all types of relationships, yet the source of conflict as well as the means to resolve and heal conflict can often times be found in the five intimacies that allows love to be a verb, a life energy that also causes pain. Accepting and embracing pain as we seek love, express love through the five intimacies can enhance a greater connection to the self and others for agency and authenticity.

This workshop highlights and celebrates both the pain and pleasure our five connecting intimacies that reduces confusion and increases insight when connecting with others.

Speaker: Dr Mark L Gandolfi (Clinical Psychologist/Relationship Coach/Clinical Supervisor)

---
條款及留意事項:
門票持有人請於活動開始前 15 分鐘到場。
已售門票不設退款。
主辦單位保留拒絕任何人士入場而毋須給予理由的權利。
申請人請注意自己的身體狀況,並考慮是否適宜參加相關的活動。如有疑問,請徵詢醫生的意見。
主辦單位保留更改大會條款及細則之權利。如有任何爭議,主辦單位保留最終決定權。
惡劣天氣安排:
黑色暴雨:活動將繼續進行。
八號或以上熱帶氣旋警告信號:正在進行的活動會繼續; 若活動開始前兩小時內將會懸掛信號或信號已經生效,未舉行的活動即告取消。如活動取消,可能會改期進行,或參加者可選擇安排退款。
參加者如購票或參加活動即同意大會條款及細則及個別活動的條款及細則。
Terms and notes:
Participants please arrive 15 minutes before event start time.
Sold tickets cannot be refunded.
The Organizer reserves the right to reject any particular person to participate in the event without reasons.
Applicants should be aware of their health condition, and consider whether it is suitable for them to enrol in the activity. In case of doubt, please consult a doctor prior to the enrolment of activity.
The Organizer reserves the right to amend the program of the rules and regulations. Should there be any dispute, the Organizer reserves the right to the final decision.
Inclement Weather Arrangements:
Black Rainstorm Warning: All programme will continue as scheduled.
Tropical Cyclone Warning Signal No. 8 or above: Programme that have started will continue. If warning signal is in effect 2 hours prior to the start of the programme, the programme will be cancelled. The programme may be re-scheduled, or the participants can choose to receive refund.
Participant agrees to the main terms and conditions and specific terms and conditions when they purchase tickets or participate in the events.
全日親身參與套票 In-Person All Day Pass